ARNP Nurse Practitioner-FNP
Masters of Science in Nursing-WSU-2009
Bachelors of Science in Nursing-WSU-2006
Associate Degree in Nursing-YVC-1999
Tara Morris grew up with an interest in science. She believes it is important to involve patients in their care to assist them in making healthy daily choices. Eating well, staying active and surrounding yourself with positive people is the foundation to good health.
Tara has previously worked at Memorial Hospital for more than 20 years serving in the Emergency Department and Healthy Now Clinics. She enjoys the day-to-day challenges of what walks through the door. Tara is looking forward to continue providing healthcare in Yakima and surrounding communities.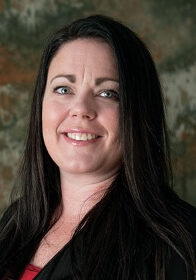 ARNP Nurse Practitioner-FNP
Post-Masters of Science in Nursing-WSU-2011
Masters in Nursing-Education-UNM-2006
Bachelor of Science in Nursing-WSU-1997
Laura was born and raised in the Yakima Valley. She began her career at Yakima Valley Memorial Hospital while attending college and remained working at Memorial for over 25 years. She brings to Mountain View Medical experience from the emergency room and convenient care settings. In addition to her clinical career, Laura has been teaching nursing at Yakima Valley College and continues to give back to her profession through educating future nurses. From her clinical experience, she recognizes that patients struggle to find care that is personal and inviting. Laura feels that working at Mountain View Medical will allow her to care for patients as individuals and is altruistic.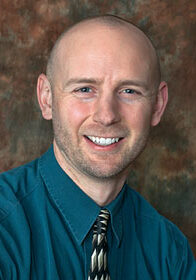 ARNP Nurse Practitioner-FNP
Masters of Science in Nursing-WSU-2008
Bachelors of Science in Nursing-WSU-2001
Phil was born in California and grew up in Montana and Oregon before moving to Ellensburg, Washington to attend high school there.  In Ellensburg, he met his wife, Kerra, and they have been married for over 22 years.  Phil began his nursing career in the ER at Yakima Valley Memorial Hospital and practiced there as a Nurse Practitioner until 2019.  He has also worked in the urgent care setting in Yakima, Portland and Vancouver over the past 6 years and was twice honored as the  "Mid-Level Provider of the Year" at his most recent employer.  Phil and Kerra have 4 amazing children:  Carter, Malachi, Gabi and Braxton.  In his free time, Phil enjoys spending time with his kids, traveling, and coaching/watching baseball.  ​Phil has served on medical missions to Honduras, Ecuador and the Dominican Republic.